About Us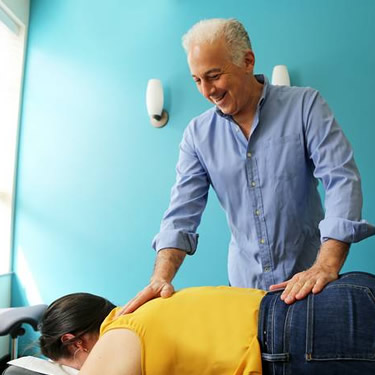 Since 1996, we've been delivering natural and noninvasive chiropractic care to Boston. Whether pain or stress is causing you to seek relief, or you want to improve your health, we invite you to get to know us.
We also specialize in prenatal care for moms-to-be and ergonomics, for those who work in an office and are sitting most of the day.
Offering Quick and Lasting Relief
Through his understanding of the interconnectedness of the human body's anatomy and physiology, Dr. Scott Diamond can uncover the underlying causes of his patients' pain. You must take care of yourself on a regular basis to remain healthy.
Chiropractic care unlocks your body's true potential and natural healing process to ensure your life is healthy. By applying his expertise gained from years of practice Dr. Diamond is able to offer his patients care plans that uniquely suit their problems and offer quick and lasting relief.
You're the Boss
Regardless of your health goals, please understand that we see ourselves as mere servants. You're the boss! It's your body, your health and your future. Our job is to offers a unique form of Chiropractic Body Work (CBW), utilizing techniques that have been developed over 20 years in the health care field.
The Diamond Chiropractic system looks at multiple linked systems in the body: postural, spinal, nerve system, muscular, fascial, energetic and ergonomics to pinpoint areas of interference and dysfunction leading to ill health. We locate and eliminate the cause of your pain; our proven program offers hands-on body work and sound advice on how to get well and stay well.
MEET DR. SCOTT DIAMOND »
Feel Your Best
Most people have forgotten how good they're supposed to feel. The best part of being a chiropractor is helping patients' bodies work better so they can feel great. Being able to provide people with a better quality of life is my motivation and my joy.Dr. Scott Diamond
If your spine is out of alignment, your health will suffer. That's why it's so important to have regular chiropractic care.
Have you forgotten how good you can and should feel? Give us a call today and let us help you get out of discomfort or pain and back to the real you. Call Diamond Chiropractic to schedule an appointment today.
---
About Diamond Chiropractic | (617) 262-2225