Chiropractic Care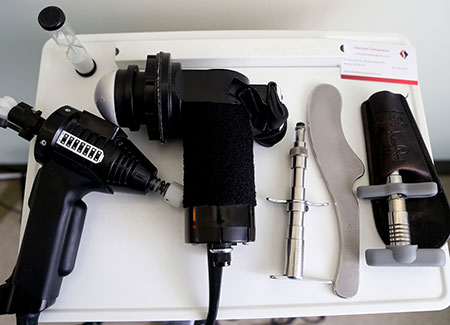 Since 1996, Dr. Diamond has learned a variety of hands-on and instrument-based adjusting techniques. His goal is to help relieve your nervous system of stress so your body can function optimally. Dr. Diamond will always explain to you what technique or tool he is using and how they will benefit you. His primary techniques include:
SOT
The techniques utilized in SOT® Methods promote optimal innate healing mechanics for the spine, pelvis, cranium, organs, extremities, nervous system, brain and muscles. These techniques promote balance, neurological integrity and integrated function of the organ structure and neurological mechanism. Over the years SOT has become Dr. Diamond's primary technique because he feels it best restores proper alignment to the structural system of the body and restores balance to the nervous system.
Activator Methods®
This is a system of spinal evaluation combined with a handheld adjusting instrument that delivers a consistent, low-force thrust.
Read more about Activator Methods® »
Diversified
After identifying which vertebrae have lost their normal motion or position, a specific manual thrust is applied to free up "stuck" spinal joints.
Gentle and Precise Care
First-time chiropractic patients are often surprised by how gentle and precise chiropractic is. They get off the table and say, 'Is that it?'Dr. Scott Diamond
Dr. Diamond enjoys showing people how easy it is to care for their bodies the natural, drug-free way. When messages can't travel from the body to the brain, the body can't effectively heal itself. Regular chiropractic care keeps you balanced and allows your innate intelligence to heal the body.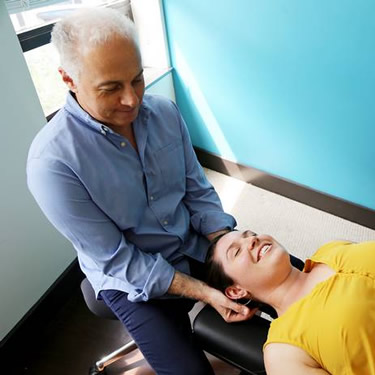 Our Promise to You
Dr. Diamond loves helping his patients to improve and maintain their health through chiropractic. No matter what combination of techniques Dr. Diamond decides best suits your needs and expectations, you can be sure of the following:
He promises to be:
Optimistic
Hopeful
Empowering
Call Diamond Chiropractic today to schedule your appointment with Dr. Diamond and restore your body to balance and optimal health.
CONTACT US »
---
Chiropractic Care Boston MA | (617) 262-2225